Where Do Marijuana Strain Names Come From? Origins of Sour Diesel, OG Kush and More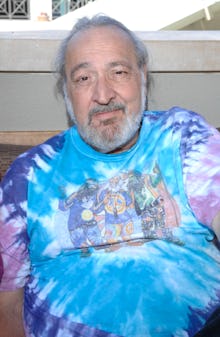 Amy Graves/Getty Images
Marijuana classification has become a gigantic convoluted flowchart. First it's split into the subspecies: indica and  sativa and sometimes a hybrid of the two. Then it's divided into countless strain names — Purple Haze, Sour Diesel, Pineapple Express and the list goes on.
Strains names survive on the promise of different tastes, smells, highs and sometimes even colors. But many find this classification inaccurate, since genetics, ancestry and cloning are difficult to track. 
In fact, a catchy or clever name could brand a strain right into success, the Los Angeles Times reported. "If people associate a good experience with a particular strain, they'll talk about it and look for it by name," said Cy Scott, co-founder of Yelp-for-marijuana Leafly, according to the Los Angeles Times. "The more clever the name, the more interest." 
Read more:
Still, there are about 779 strains reviewed on the Yelp-for-marijuana site Leafly, according to the L.A. Times. 
From the classic Jack Herer to the more visual Granddaddy Purple, here's the meanings behind some of the biggest names in strains, with information via High Times: 
1. Jack Herer
This popular strain is named after marijuana activist Jack Herer, who started his advocacy career when he moved Los Angeles from New York in the 1960s, OregonLive.com reported. He was arrested in 1981 for trespassing onto federal property while petitioning for marijuana legalization. He later moved to Oregon and died from heart attack complications in 2010. His namesake strain is spicy and flavorful, according to High Times.
2. Granddaddy Purple
Hailing from Northern California, Granddaddy Purple is known for its sweet and fruity smell and purplish color, according to High Times. Strains like Grape Ape and Purple Urkel allegedly originate from old Granddaddy. Ken Estes developed the strain for pain relief he continually suffered from after a motorcycle incident.
3. Super Lemon Haze
This citrus-y strain — which has won the High Times Cannabis Cup in 2008 and 2009 — hails from Green House Seed Company in Amsterdam. It's a cross between Lemon Skunk and Super Silver Haze, and lab testing has revealed it to have the flavors limonene and terpinolene. An anonymous breeder who goes by the name of the Lemon Man moved to Amsterdam at a young age in 1999 and began breeding with Lemon Skunk.
4. OG Kush
Few strains are as original as OG Kush, which has origins allegedly tracing back to the Hindu Kush, which is a region bordering Pakistan and Afghanistan, according to High Times. During the hippie age in the 1960s to 70s, travelers who entered the region came into contact with some of the cannabis, usually in the form hash, of the region. Now, OG Kush, with its earthy scent, is where a lot of west coast marijuana originates from, according to Leafly. 
5. Sour Diesel 
Known for its punchy sour aroma, Sour Diesel is one the most popular strains but truly reigns over the East Coast, according to the High Times. Its lineage remains unknown but may come from a mix of Chemo and Mexican Sativa, according to Colorado Pot Guide.
Correction: Feb. 4, 2016