Foxes 'All I Need': Lyrics, Streaming and Download Options for New Album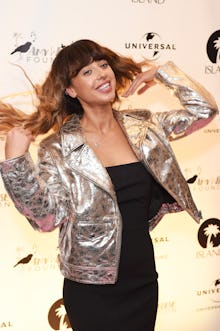 Tabatha Fireman/Getty Images
British singer-songwriter Foxes released her newest album All I Need on Friday, a follow-up to her debut album, 2014's Glorious. All I Need is available for purchase from iTunes and Amazon and streaming on Spotify.
Read more:
"I was inspired a lot more with this record with stripping things back and making it a lot more emotional," Foxes told Digital Spy in May. Speaking about her approach to her newest album, she said, "I didn't want to do a concept album, I always like it when I can write from a diary in a way. It's quite an emotional album." On her inspirations, Foxes adds, "I usually get inspired by film or having emotional crashes in a way because they tend to bring emotion out, which helps."
Foxes released a music video for the first single off All I Need, "Body Talk," back in June. Full lyrics for the album are available on Genius. Tickets for Foxes' upcoming U.K. tour are available on her website.