Junior Boys 'Big Black Coat': Reviews, Streaming and Download Options for New Album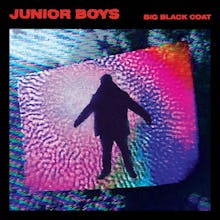 Junior Boys/Facebook
Electronic music duo Junior Boys released their anticipated fifth studio EP Big Black Coat on Friday. It's the band's first album in five years and critics are obsessed. "The album is purposefully sexy, but never orgiastic: Like actual, real sex, it's a mix of abandon and introspection," Pitchfork's Cameron Cook wrote in a stellar review of Big Black Coat. 
How to stream/download Big Black Coat: The 11-track record, a dynamic techno-house-pop-disco hybrid, is available to stream on Spotify and download on iTunes. 
"On their first album in five years, the Junior Boys carry on their love affair with dance music and electronica, shifting between edgy Chicago house ('M & P'), poppy acid ('And It's Forever'), sultry electro ('C'Mon Baby') and R&B ('Love Is a Fire')," the Guardian's Lanre Bakare wrote in his review. "It's that ability to mix elements smoothly that makes Big Black Coat so easy to love," he summed up.
The duo worked with fellow Canadian and electronic artist Jessy Lanza on her albums, starting with her first in 2013. During their five-year record dry spell, working with Lanza "rejuvenated" the duo, Jeremy Greenspan of Junior Boys told Vice's Ian Cohen — which is obvious in the fresh yet familiar tones of Big Black Coats. 
"In the five years since their excellent fourth studio album, It's All True, they've moved past the introverted electro-pop of their previous records into territory that feels both fresh and pointedly familiar," Cook wrote.