6 of the Best Places to Find New Music You May Have Never Heard Of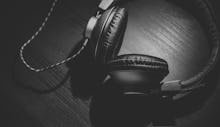 Corey Blaz/Unsplash
The internet, with its vastness and accessibility, has changed how people discover new music. New music services are popping up, bringing more aspiring artists along with them. These sites have democratized music consumption for both listeners and creators and the music industry has taken notice.
In January, one of the most popular music streaming sites, SoundCloud — which was founded in 2007 and allows people to both freely listen to and upload tracks — signed a licensing contract with Universal Music Group, the New York Times reported. "SoundCloud is where music culture happens on the web," SoundCloud co-founder Eric Wahlforss told Gizmodo in 2014. "It's where it originates."
Read more:
The deal proves that great music can live on the web. Here are six places you can go to discover your next favorite artist. 
Mixcloud is based on the idea of rethinking the radio by providing listeners with a collection of DJ mixes (from both the well known and underground) and radio shows in basically every type of genre, although mainly electronic. It's a great place to explore an artist's live sets or performances. The New York Times called it the "streaming service for mixtape lovers" and that "it seems to be refreshingly similar to analog, indie radio stations, where new music is easily discovered and spontaneity is in high supply."
The Music Ninja seeks to be the answer to the repetition of the radio by bringing music lovers "genuine up-and-coming artists across all genres whose music truly deserves to be shared," according to its website. Users can explore four genres: electronic, indie/rock, hip-hop and acoustic folk. In addition to individual song postings, there are also curated playlists. 
Other than providing a trippy visual, Spotify's Serendipity is a world map that shows when two users listen to the same song at the same time in the last hour, the Verge reported. Spending just a few minutes on the ever-changing map offers a taste of what kind of music is enjoyed in different corners of the world — and like true serendipity, could possibly lead the explorer to their next favorite song.
Every Noise at Once is a site that powers music discovery with algorithms. More than 1,200 music genres, ranging from Goa trance to Celtic punk, are scattered across its home page, making it the perfect place for really unconventional finds. But it's organized. "Down is more organic, up is more mechanical and electric, left is denser and more atmospheric, right is spikier and bouncier," creator Glenn McDonald said, according to CNET. Clicking on a genre takes users to a 30-second sample from Spotify, and they can continue their exploration from there.
Hype Machine sets out to bring users the music that's currently hyped up without the stress of browsing through endless music sites and blogs. The site aggregates music from a dizzying number of blogs, and ranks the most trending songs of the moment. Users can also decide if they want only remixes or no remixes. 
Bandcamp is a platform where fans can buy from and directly support independent artists. Fans can listen to indie artists from many genres: everything from experimental to blues and hip-hop. There are fan spotlights, featured artists and artist-recommended sections for easier musical discovery.