9 Music Videos From the '70s That Prove It Was a Decade of Hits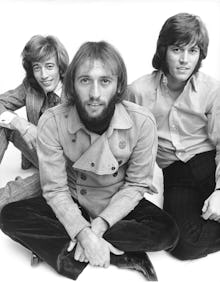 Chris Walter/Getty Images
It's hard to believe how much human expression can evolve in just a few decades. Today's hit music is about as far removed as possible from the aesthetic of the '70s, with its bell-bottoms, platform shoes and big, big hair (my god, the hair). Despite how much our collective tastes have changed, the '70s gave us a richness of music and art that's beloved to this day. 
A lot happened during the decade: Disco was big, the Beatles and commercial pop began to percolate, as did heavy metal. Watergate scandalized domestic policy (and allowed lazy writers to add "-gate" to every controversy), while OPEC embargoed oil and unemployment rose. By the end of the decade, trends in fashion had shifted from mod to glam and punk rock. New technology that was revolutionary at the time, like cassette tapes, now seem archaic, while other inventions such as disposable lighters are things we probably take for granted. 
Read more:
The '70s also gave us hits, some of which have had a huge influence on the music we know and love today. Others have worked themselves into commercials, television shows and classic radio as staples to our collective conscience. Here's a roundup of videos for what, according to Billboard, were some of the decade's biggest hits. Sunglasses and a groovy state of mind are recommended. 
Bee Gees — "Stayin' Alive"
Rod Stewart — "Tonight's The Night"
Andy Gibb — "I Just Want To Be Your Everything"
Gloria Gaynor — "I Will Survive"
Carly Simon — "You're So Vain"
The Emotions — "Best Of My Love"
Andy Gibb — "Shadow Dancing"
Chic — "Le Freak"
Paul McCartney and Wings — "Silly Love Songs"