Twitter Just Announced a New Plan to Curb Harassment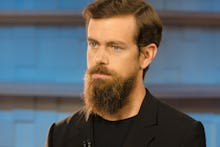 Amid corporate turmoil and an uncertain future, Twitter is taking another step to protect its users from harassment, the latest in its series of attempts to balance free speech and personal safety.
On Tuesday the company announced in a blog post that it had created the Twitter Trust and Safety Council, with which it will consult to make decisions about "products, policies and programs."
"Our Trust and Safety Council will help us tap into the expertise and input of organizations at the intersection of these issues more efficiently and quickly," wrote Patricia Cartes, Twitter's head of global policy outreach.
The primary job of the council, Cartes explained, will be to help make sure that users "can continue to express themselves freely and safely on Twitter."
The council, which consists of 40 inaugural organizations and representatives, includes a diverse range of backgrounds and expertise. 
Members include the website Feminist Frequency, whose founder Anita Sarkeesian weathered a tidal wave of Gamergate-related abuse on Twitter and elsewhere; GLAAD, an LGBT rights organization; Hollaback, an antiharassment group; the National Domestic Violence Hotline; the International League Against Racism and Anti-Semitism; the Anti-Defamation League; and Red Papaz, a Colombian children's rights organization, among many others.
The battle between free speech and user protection on Twitter is complex. As Cartes herself noted in Tuesday's blog post, the platform sees hundreds of millions of tweets a day, making tracking and policing abusers difficult. 
The company has been criticized in the past for being too lax with its harassment policies, but it's also been targeted by the other side, who argue that too many protections will inevitably neuter the free flow of thoughts and opinions.
While the blue bird is clearly still struggling to find the right balance, its latest move is an interesting one, if only because it actually brings in groups who are often the real-life targets of harassment.
"In developing the council, we are taking a global and inclusive approach so that we can hear a diversity of voices," Cartes wrote. 
Like diversity and inclusion initiatives in any sphere — corporate, personal, societal, digital — the point shouldn't simply be to have different faces in the room. The point should be to let this diverse set of people express themselves and bring in different experiences and points of view. With any luck, they'll help to dispel some biases along the way.
Unlike other efforts at combatting abuse, including user reports and block lists, the idea of a council — particularly if Twitter continues to stock it with groups like Feminist Frequency and the International League Against Racism and Anti-Semitism — is compelling because it both brings in outside perspectives and takes the responsibility out of the hands of the victims.
For a full list of council members, click here.