Here's How to Create Loop Videos on Instagram With Boomerang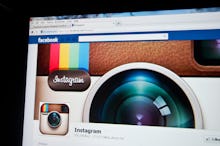 KAREN BLEIER/Getty Images
In October, Instagram announced Boomerang, an app that turns photos into one-second videos similar to the reaction GIFs so many enjoy on Twitter. The videos, which are about four seconds long, play over and over in a perfect loop.
Calling the loop a video isn't entirely accurate because the clips are recorded through still images, rather than an actual video. But the "boomerangs" aren't limited to Instagram: Users of the standalone app can upload their loops to Twitter, Facebook and other social media sites.
Read more:
"Press a button and the app does the rest. Boomerang takes a burst of photos and stitches them together into a high-quality mini video that plays forward and backward," the Instagram announcement reads. "Shoot in portrait or landscape. Share it on Instagram. Boomerang automatically saves it to your camera roll."
The first step towards creating your own "boomerangs" is to get the free app from the App Store. Once the app is downloaded, it instructs you to "find something that's moving and hold still while you're shooting." The second step is to allow Boomerang to access the camera. After that, you simply press and hold the button and let the app work. Save your new boomerang to your photo album, or upload it to Instagram or Facebook. You're done!
"Boomerang felt refreshingly lightweight and delightful. Just a spark of an idea for a gag or action shot, and the app reliably makes an interesting clip," Josh Constine wrote for TechCrunch. "There's something inherently satisfying about the perfect loops. And Boomerang does a remarkable job focusing in on a condensed moment of humor or beauty that could be deadened by a photo but lost in a video."  
In 2012, Facebook acquired Instagram for $1 billion. In July, Instagram created "Bolt," a video and photo instant messaging app similar to Snapchat, following up with the release of the "Hyperlapse" app, which creates time-lapse videos, in August.