'Game of Thrones' Season 6 Photos Confirm Who Is Alive — And Maybe Who's Not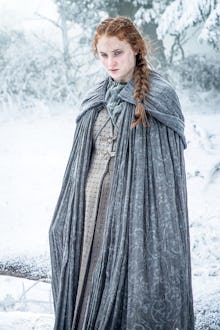 HBO has released the first still images from Game of Thrones Season 6 and, as usual, the photos appear deliberately chosen to stoke even more curiosity. Some characters, like Sansa Stark, left for dead after tumbling off a castle wall at the end of Season 5, seem to have beaten the odds and returned, while others like the poisoned Myrcella Baratheon might not be not so fortunate.
Read More: 'Game of Thrones' Is the Most Pirated TV Show for the Fourth Year in a Row
Bran Stark, missing entirely from Season 5, seems to be back, while other stalwarts of previous seasons — like ladies man Balon Greyjoy — are back as well. An equestrian Lady Melisandre and brooding Onion Knight reveal their twin survivals of the implosion of the child-burning Westeros pretender Stannis Baratheon. A rugged Brienne of Tarth is probably looking for someone to whom she can swear allegiance. 
But the largest question of all, the fate of Jon Snow, remains unanswered, with his character absent from the released images.  
Take a look:
For all images, see HBO Game of Thrones' official production diary.