This 'Star Wars: Episode VIII' Casting News Is Even Cooler Than Darth Maul's Lightsaber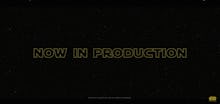 Get excited. Just when you thought the Star Wars reboot couldn't get any better, the franchise announced two new, ahem, stars to feature in the forthcoming Star Wars: Episode VIII:
Academy Award winner Benicio Del Toro...
...and (more importantly) Academy Award nominee Laura Dern! 
Principal photography for the new film — written and directed by Rian Johnson — began on Feb. 15 at Pinewood Studios in London, and is a continuation of Star Wars: The Force Awakens. 
Star Wars: Episode VIII will include all the previous film's stars, including original Star Wars titans Mark Hamill and Carrie Fisher. Other Force Awakens big names returning to the screen are Lupita Nyong'o, Adam Driver, John Boyega, Daisy Ridley, Domhnall Gleeson, Oscar Isaac, Andy Serkis, Anthony Daniels and Gwendoline Christie. 
Much like its predecessor, this latest iteration will also have executive producer J.J. Abrams on board.
Read More: The 'Daredevil' Season 2 Trailer Also Came Out Today Because President's Day Is for Movie News
But don't get too excited because, as of now, Star Wars: Episode VIII isn't scheduled to be released until Dec. 15, 2017. That CGI lightsaber won't make itself overnight.