7 Great Oscar-Nominated Animated Films From Indie Studios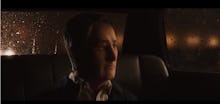 Mic/YouTube
Anomalisa, the stop-motion film from Charlie Kaufman — screenwriter/director/producer behind critically lauded films like 1999's Being John Malkovich, 2002's Adaptation and 2004's Eternal Sunshine of the Spotless Mind — is one of the films vying for the best animated feature Oscar at the 88th Academy Awards. What is less widely known is that Anomalisa was funded by a 2012 Kickstarter campaign. Starburns Industries, the production company behind the film, wrote on their Kickstarter page that their goal was to "produce this unique and beautiful film outside of the typical Hollywood studio system where we believe that you, the audience, would never be allowed to enjoy this brilliant work the way it was originally conceived."
Related: Why Indie Films Are the Blockbusters of the Future
While films by Pixar, Disney and DreamWorks have dominated the best animated feature category since its inception at the 74th Academy Awards in 2002, more and more animated features from independent production companies have been getting nominated. Here are several that are worth your time and shouldn't be overlooked.
When Marnie Was There and Boy & The World
This year's field of five includes Pixar's Inside Out and Aardman Animation's stop-motion Shaun the Sheep Movie, but in addition to Anomalisa, two other independent films were nominated: When Marnie Was There, a Japanese anime, and Boy & The World, an animated film from Brazil.
The Secret of Kells and Song of the Sea
Independent Irish production company, Cartoon Saloon first rose to prominence in 2010 after their lauded but obscure animated film, The Secret of Kells received a surprise nomination for best animated feature at the 82nd Academy Awards. The stacked field of five also included eventual winner Up, Coraline, Fantastic Mr. Fox and The Princess and the Frog.
Five years later, Cartoon Saloon received its second best animated feature nomination for Song of the Sea at the 87th Academy Awards.
Spirited Away, but Hayao Miyazaki films, in general
Studio Ghibli, the studio behind this year's nominated When Marnie Was There, has actually had a long history with the category, mostly due to Japanese film director and animator, Hayao Miyazaki.
The semi-retired stalwart won the Oscar for best animated feature in 2003 at the 75th Academy Awards, winning for his critically acclaimed Spirited Away. Miyazaki would go on to be nominated two more times: in 2006 for Howl's Moving Castle, and in 2014 for The Wind Rises — his purported final film.