Harper Lee Facts: 7 Things You May Not Know About the Late 'To Kill a Mockingbird' Author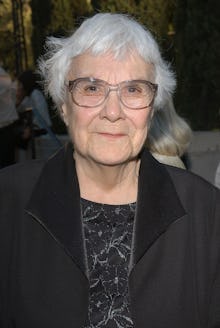 Stephen Shugerman/Getty Images
News broke on Friday that To Kill a Mockingbird author Harper Lee had died at the age of 89, leaving a great literary legacy despite the fact that, for much of her life, Lee was only known for one work. 
To many, Lee's most famous novel, and the film it inspired, were symbols of an America struggling to grapple with its complicated relationship with race. Lee's To Kill a Mockingbird was both a loving and critical portrait of the American South — and it turns out that Lee put much more of herself into her fiction than many might have initially assumed. 
Read More: 11 Harper Lee Quotes That Serve as Timeless Life Lessons
Here are seven facts about Lee some readers of her work may not have known:
1. Harper Lee and Truman Capote were close friends. Lee and Capote, author of Breakfast at Tiffany's and In Cold Blood were friends starting in childhood, when they met in Monroeville, Alabama, the small southern town in which Lee grew up. Their friendship continued into adulthood, they even worked together on In Cold Blood, and Capote is rumored to have inspired the character of Dill in To Kill a Mockingbird, according to the New York Times.
2. Harper Lee wasn't her real name. Lee's actual first name was Nelle, however she went by Harper, her middle name, when she first published To Kill a Mockingbird.
3. Lee's father was a lawyer. Like Atticus Finch, Scout's father in To Kill a Mockingbird, Lee's father Amasa Coleman Lee was an Alabama lawyer.
4. To Kill a Mockingbird won the Pulitzer Prize for fiction in 1961. 
5. Harper Lee was descended from Robert E. Lee. Lee could reportedly trace her family back to the Confederate General.
6. Lee was notoriously reclusive. Despite authoring a bestseller and a book that's widely heralded as an American classic, Lee rarely gave interviews. In 2006 she spoke to the New York Times, which The Guardian called "perhaps the first time she has spoken meaningfully to a reporter since 1964."
7. Go Set a Watchman may have never been intended for publication. Lee's 2015 release, written years earlier, was published as a novel in its own right, although it has been argued that the book may actually have been an early draft of To Kill a Mockingbird, according to the New Yorker.