How to Check If Your Spotify Account Has Been Compromised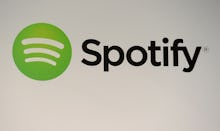 Hundreds of accounts on Spotify, the music streaming service, appear to have been compromised. According to Forbes, hundreds of Spotify Premium user accounts have been exposed online, with email addresses, passwords, account types and subscription renewal dates appearing in several online data dumps.
"Spotify has not been hacked. We monitor Pastebin and other sites regularly," a spokesperson for Spotify said in a statement, Forbes reported. "When we find Spotify credentials, we first verify that they are authentic, and if they are, we immediately notify affected users to change their passwords."
Read More: Tim Cook Lays Out Why We Can't Let the Government Erode Our Privacy, Even a Little
This isn't the first time Spotify has had user information leaked. In November, over a thousand email addresses and passwords were leaked, Newsweek confirmed. 
According to Tech Times, users should set stronger passwords that won't easily be cracked by a password-breaking program, which is what likely caused the leak in the first place. Users can begin by trying out password management software. 
The best place to start for checking if your Spotify has been compromised is through the streaming service's support page.  
If you want to check if your Spotify account (or any other account you use) has been hacked, the website "Have I Been Pwned?" was created by web security speaker Troy Hunt as a "resource for anyone to quickly assess if they may have been put at risk due to an online account of theirs having been compromised or "pwned" in a data breach."