Governors From Both Parties Are Finally Taking Action to Fight the Drug Overdose Epidemic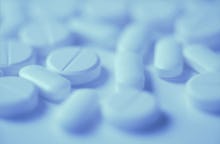 The nation's governors met in Washington, D.C., this weekend to discuss the most pressing matters of the day, and drug addiction was top of mind.    
At the meeting of the National Governors Association, a number of governors from both parties discussed measures for tackling the challenge of rising opioid painkiller and heroin addiction and overdose rates. States across the country, especially those in the Midwest and Northeast, have been ravaged by a spike in heroin use and have determined that concerted effort must be taken to combat it.
This weekend they decided to develop guidelines to curb the prescription of opioid painkillers, which often serve as a gateway drug to heroin, a substance that is cheaper and easier to acquire than prescription drugs. According to the New York Times, that plan would likely include "numerical limits on prescriptions." 
Read more: Now That It Affects White People, Presidential Candidates Are Talking About Drug Addiction
Citing the nearly 30,000 people who die every year from prescription opioid and heroin misuse and abuse, a joint statement by health committee members of the National Governors Association and the American Medical Association's chair-elect called for substance abuse to be understood as a "a medical disease that needs our care and compassion."
What needs to be done: The statement lauded prescription-drug-monitoring databases that allow physicians to identify signs of prescription drug abuse among patients and potentially change their prescription practices based on those signals. It also emphasized the urgency of ensuring physicians receive comprehensive and continual training on prescribing addictive drugs safely and treating substance abuse disorders.
"Prescribing medications excessively or 'just in case' is not acceptable and continues to fuel this growing epidemic," says the statement. 
At the governors' meeting, Vermont Gov. Peter Shumlin, a Democrat, lamented how opioids are "are passed out like candy in America," according to the Times. He mentioned that the roughly 250 million painkiller prescriptions handed out each year, as of 2014, are enough for every adult in the U.S. to have a bottle.
State lawmakers seeking reforms in this realm are navigating a tricky realm of public health policy. Some physicians have resisted measures that would limit their ability to prescribe opioid painkillers, concerned that restrictions represent an illegitimate form of government intervention in medical practice.  
Major pharmaceutical companies will continue to have a financial interest in the widespread prescription of painkillers. Opioid use is so pervasive in the U.S. that drugs designed for the explicit purpose of helping users deal with the side effects of them land major Super Bowl advertising spots.
Given the impossibility of stemming the massive flow of heroin into the U.S., policymakers will need to focus on the demand side of the drug use cycle to bring abuse and overdose rates down. That means getting creative, as one police chief in the town of Gloucester, Massachusetts, did last year when he told his town's residents that anybody suffering from addiction could come in with their remaining drugs and equipment to be connected with treatment services without being charged for any crimes.
"The reasons for the difference in care between a tobacco addict and an opiate addict is stigma and money. Petty reasons to lose a life," Police Chief Leonard Campanello said.