The Pros and Cons of Canceling Your Netflix Account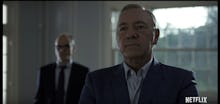 YouTube
For millennials in particular, streaming services are an important element of media consumption. They have, in fact, surpassed pay-TV as the go-to option for the generation — as more people prefer the versatility of the platform, whether through a laptop, smartphone, or just hooking it up to a TV. 
Of course, the most popular streaming service is Netflix, which had roughly 40 million subscribers in the U.S. in 2015. It doesn't take advanced statistics to understand why Netflix is so popular: the service is simple to use, the standard streaming plan is $10 per month and it boasts a large (if dwindling) selection of shows and movies. 
However, other streaming platforms — namely, Hulu and the ever-growing Amazon Prime — stand as staunch competitors to Netflix with their own merits for a subscription. Broadly, there are definite pros and cons to owning a Netflix account. 
Read more: The Surprising Cost of Watching All Your Shows Online
Pro: It has a deal with Disney, starting this year. It what could end up being a game-changer for the streaming service market, Netflix acquired the rights to the first-run films of Walt Disney Studios beginning this year. This includes the likes of studios under the Disney corporate umbrella, including Marvel, Pixar, Walt Disney Animation and potentially Lucasfilm, which was purchased by the company in 2012. 
It's also worth noting that these rights are exclusive in the United States. No other platforms (including the streaming options for Showtime and HBO) will have the Disney movies that Netflix can have. Given the wide and popular reach of Disney productions, it's very beneficial to Netflix in the long run. 
Furthermore, Netflix has already produced several original series in conjunction with Marvel, like Daredevil and Jessica Jones, with more coming on the way as early as this year. 
Con: Hulu and Amazon Prime have a wider selection of shows and movies. Netflix has begun to falter is in its ability to keep the noteworthy shows and movies on its platform. In 2015, it was announced that the cable network Epix had reached a deal with Hulu, while conversely, Netflix did not renew its subscription. (Amazon has had its own deal with Epix since 2012, according to Variety.)
You might not be familiar with Epix, but its subsidiaries are quite commonplace: Lionsgate, MGM and Paramount. These are the studios behind the wildly popular The Hunger Games, Star Trek Into Darkness and Transformers: Age of Extinction — all since removed from Netflix. Put simply, these films were huge for the service. 
"In the most recent quarter, Netflix subs have streamed an average of 75 million Epix movies per month, according to a source familiar with the pact, which would represent about 1.8 movies per U.S. sub monthly," Todd Spangler wrote for Variety. 
Instead, Netflix has emphasized a focus on original programming, and broadly, quality over quantity. Has it worked? 
Pro: The original programming is incredibly good. Yes, it's worked. Beginning with the Golden Globe-winning House of Cards, Netflix has created several highly praised drama and comedy series, including Orange is the New Black, BoJack Horseman and Unbreakable Kimmy Schmidt. 
Additionally, Netflix has begun to venture into exclusive movies, with results on both ends of the spectrum. On one hand, you have the critically acclaimed Beasts of No Nation, an award-worthy film that just missed the cut at the Oscars — unsurprisingly, given this year's batch of nominees' notable lack of diversity. 
Conversely, there's the highly controversial and critically panned The Ridiculous 6 — the result of another Adam Sandler venture from the service that really puts their four-movie deal with the actor in question, who hasn't been relevant, or particularly funny, in the industry for years. 
The forgettable Sandler bits aside, Netflix has been creating quality programming comparable to the level of HBO and AMC, which isn't surprising given the company's on-the-record statements with their content objectives. "The goal ... is to become HBO faster than HBO can become us," Netflix chief content officer Ted Sarandos said in an interview with GQ in 2013. 
The other platforms have original programs of their own — but not at the same volume as Netflix, giving the streaming provider the clear edge.
Con: Hulu will stream shows from most major broadcast networks the day after they air, with Netflix you'll likely wait several months. This is perhaps Hulu's biggest advantage: If you're a subscriber and you miss a show's airtime on a major broadcast network, you'll probably be able to view it the following day on the streaming service. 
Specifically, Hulu has agreements in place with FX, NBC, ABC and series from Bravo, Oxygen and SyFy to stream episodes of their shows the day after the air, while Fox shows are also available for pay-TV subscribers the next day (and typically available eight days later for non-subscribers). 
That doesn't mean the rights are exclusive for the shows. For example, Netflix will still have Archer, an FX show, accessible online. Rather, it's the speed with which the content is on the platform. It's not uncommon for Netflix to wait months after a series aired on TV to receive a new season of the show. This makes better sense for people who want to binge-watch a series — it'll be available in full, rather than weekly increments. But for viewers who want to consume a currently airing show as quickly as possible, Hulu is the superior option. 
In the end, what's best is up to the specific person. If you're a fan of Netflix's original series, and wouldn't want to see them go, you should stick with the binge-watching excellence from the platform. However, if you want presently airing TV shows almost instantaneously, you might be better served with Hulu — or a wide selection of films and series on Amazon Prime.  
In fact, the one thing a user should avoid is owning several subscription-based streaming services, which can cost more for a user in the long-run than a standard TV and Internet package. "The answer to 'Which plan is better?' is simply that there is no concrete answer," Mic's Kevin O'Keeffe wrote last year. "It depends on the user." 
However, if you all you care about is Game of Thrones, don't even bother with a subscription. Just make sure you have HBO.