Snapchat Sexting Is Being Used As a Vehicle for Revenge Porn — and It's Hard to Stop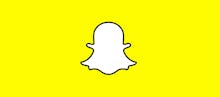 Brayan D.D./Wikimedia Commons
Snapchat photos don't disappear, as most people know by now. Too often, they resurface online as screenshots posted by vindictive exes. And yet, sexting is apparently not Snapchat's most popular use. 
In February 2015, Business Insider talked to millennials about the way they use Snapchat. The verdict seemed to be that sending nude pictures was one of many potential uses for the app, yes, but most people — at least those Business Insider interviewed — didn't sext.
"Saying Snapchat is for sexting is like saying Facebook is for poking," one respondent told Business Insider. "One small social interaction that can happen on a massive platform."
Read more: Pornhub Is Taking Action Against the Makers of Revenge Porn
That may be true, but still there's this sea of revenge porn sites sourcing material from Snapchat. Unfortunately, one sext one time is all it takes to land online, a frightening truth to which many women out there can attest. Some victims did testify at the 2015 trial of Kevin Bollaert. Bollaert ran the revenge porn site, UGotPosted.com. 
They described the emotional trauma, embarrassment and harassment that ensued after their pictures went up on his site.
"My life has just gone through a down spiral," one woman said, according to the San Diego Tribune. "I'm homeless because of this. I lost my family." Her parents, according to the San Diego Tribune, threw her out of the house when they found out. 
"This has been a daily struggle to get my life back together," said another. "My mental state is completely broken."
Bollaert, who was sentenced to 18 years in April, 2015, allegedly knew about the damage his site was doing to women's lives. As Vice reported, one woman, whose picture ended up on the site, emailed him in 2013, telling him she was afraid for her life. 
"People are calling my work place and they obtained that information through this site!" she reportedly said. "I did not give permission for anyone for anyone to put up those pictures or my personal information. I have contacted the police but these pictures need to come down! Please!"
Bollaert's site was shut down, as others have been. Facebook's Snapchat Leaked page, for example, was shuttered in 2013. But trying to keep revenge porn off the internet is like chopping heads off a hydra.
A quick Google search readily demonstrates that a wealth of revenge porn platforms have cropped up in recent years. There's SnapperParty.com, which has a "Naughty Girls" archive; GfPics.com, a "free amateur porn site," has a Teen Selfies Snapchat page; the SeeMyGF Official Tumblr bills itself as a revenge porn platform specifically for photos pulled from Snapchat and sexting. Note that the victim here is almost always a woman.
Twenty-six states do have revenge porn laws and campaigns like End Revenge Porn do exist to advocate for victims. Legislators are rallying against it. Google is taking measures to keep these pictures off the web. Taken altogether the practice of posting nude images without the subject's consent is still a difficult one to prosecute, not least because the effort to impose constraints on internet content so often ends up an exercise in futility. Once the images are out there, they're out there. 
As The Cut reported, it's both difficult and costly to register copyrights on these images; victims have to spend a lot of time and money to bring a copyright suit, and while the harassment or stalking laws might be more successful, the ultimate obstacle to anti-revenge porn legislation is the first amendment.
A person's right to free speech is curtailed by another person's rights, of course; free speech ends where it does measurable damage to another. The argument here is not so much that one person has the right to post a compromising photo of someone else; it's that mandating which kind of incriminating photos can be shared and which can't is a tricky business.
As NBC reported in 2013, doing so would mean that certain politicians who were sending inappropriate and unsolicited photos to their acquaintances, for example, could suppress them under a law that prohibited revenge porn. 
And still the defense-of-free-speech argument comes with a whiff of slut-shaming. Because what it sounds like is, "You shouldn't have taken this picture if you didn't want it to get out, and now that you have I can do whatever I want with it, because I have the freedom of speech on my side." 
When a person sends their significant other a sext, the implication is that the sext is for the significant other's eyes only. When that particular significant other, angry after the break-up, turns around and posts the picture online with the intent of hurting their ex — for destructive intent is inherent in revenge — it seems clear that doing so should qualify as some form of harassment. 
But fighting harassment online, as any troll can confirm with glee, is a Sisyphean task.