Here Are Some Cheap Men's Products Women Should Be Using to Save Money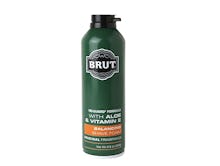 Mic/Walgreens
Are you a woman who enjoys saving money and also keeping yourself clean? Yes? Then we have some tips for you.
That women pay more for many of their services than do men is not exactly a secret: The so-called pink tax makes being a woman expensive. Women pay extra on dry cleaning, birth control, even a trip to the drugstore. There are, however, cheaper men's products that women interested in saving money can rotate into their routines. 
Recently, Mic's Rachel Lubitz put the pink tax to the test, swapping in men's products for her usual go-tos over the course of a week, for the sake of journalism and budgeting. In seven days, she saved $23.38. 
"Ultimately, most of these products accomplished the same thing — razors are razors, shaving cream is shaving cream," she wrote. "Deodorant has a job it can do, as does body wash. The tradeoff was missing lovely natural smells like lavender and pomegranate, as well as products that weren't named like they were supposed to be weapons." 
Read more: Male Birth Control Could Soon Be a Thing — It All Depends On When Pharma Funds It
Here's a breakdown of the costs associated with a few men's and women's products. If you're a woman who is indifferent to floral scents but enthusiastic about saving cents, there are a few alternatives to consider.
Shaving cream
Have sensitive skin? Gillette Satin Care Shave Gel for Women, Sensitive Skin is $2.89 for seven ounces at Walgreens, or $0.41 per ounce. The men's product, Gillette Series Shaving Foam, Sensitive Skin, is $3.29 for nine ounces, or $0.37 per ounce. 
The cheapest women's shaving cream on Walgreens' website is Pure Silk Rich & Luxurious Shave Cream. On sale for $1.89, an eight-ounce can usually costs $2.19. The cheapest men's product is Brut Classic Shave Foam, at $1.29 for 9.5 ounces. There's also Barbasol, at $1.89 for 10 ounces. Both are a better deal than the Pure Silk.
Deodorant
A fan of Lady Speedstick? At Walgreens, that's priced at $0.87 per ounce. Switch to standard men's and save $0.21 for every ounce. Spend less, get more (3 ounces of men's Speed Stick vs. 2.3 ounces of Lady Speedstick)! 
Maybe Degree is your go-to brand. A stick of Degree MotionSense Invisible Solid Sexy Intrigue is $4.59 at Walgreens, whereas a twin pack of the brand's Cool Rush-scented Dry Protection Anti-Perspirant for men costs $5.49. 
Razors and razor blades
Gillette is a popular brand, so let's go with their products. Say you are a Venus user. You saw this neat razor with a metal ball built into the handle to help you navigate those hard-to-shave areas, like the knees. That's the Venus Swirl, and at Walgreens, the razor handle plus two refill cartridges is $14.49. Considering that all razor blades everywhere are pricey, it seems like something of a deal. 
The better deal is, however, the men's equivalent: the Gillette Fusion ProGlide razor, with FlexBall Technology, which is priced at $12.79 for the razor handle and two refill cartridges. It also has a "precision trimmer," which sounds handy.
The men's option will also be less expensive to own over time. Gillette Fusion refills are $18.99 for a pack of four. Gillette Venus Swirl refills are $23.99 for a pack of four. You could go with Embrace cartridges, less expensive at $20.99 for four, but if you want more than three blades, the men's product is the better bet.
Body Wash
Because you've been reading this article for a while now, perhaps you opt for a neutral-looking bottle of Dove's Deep Moisture Body Wash. The label isn't purple or pink or covered in flowers, nor is it dark and spartan with block lettering; the product isn't fruit-scented or fresh-aqua-rush-scented. This is a unisex product, yes? Maybe, but the fact that a man-specific alternative — Dove Men+Care Body and Face Wash — exists suggests that the regular Dove washes are meant for women.
Anyway, Dove Deep Moisture is $7.79 for 22 fluid ounces, or $0.35 per oz.; Dove Man+Care Body and Face Wash Clean Comfort is $5.99 for 18 fluid ounces, or $0.33 per oz.
Walgreens' cheapest bath gel option for men is White Rain for Men Bodywash in Fresh Mountain Spring, $1.19 for 12 fluid ounces; for women, it's White Rain Moisturizing Bodywash at $1.29 for 12 fluid ounces.
Let's say you are a woman who likes to use bar soap. You go for an eight-pack of Dove's four-ounce Beauty Bars in Restore at $14.29 (now on sale for $11.69). But then you notice that an eight pack of the four-ounce soaps in Cucumber & Green Tea is cheaper, priced at $12.99. Neither is the most wallet-friendly Dove bar soap — that's the company's man-targeted parallel product, Men+Care Body + Facebar, $12.69 for eight, four-ounce soaps. 
Better to stick with the classic Palmolive at $2.29 (now on sale for $1.49) for three, four-ounce soaps. Or this neat Zest soap, which is shaped like a car and costs a very reasonable one dollar.
That's just a sampling of products that reflect the price gap between men's and women's hygiene. Certainly, there are men's shaving creams, razors, soaps and more out there that are pricier than women's products, but the broad trend indicates that cost-conscious women would do better to shop the men's shelves at the drugstore. Even if it seems silly to quibble over a discrepancy of pennies, over a lifetime, the costs add up.