New Super-Thin Flexible Glass Could Change Phones as We Know Them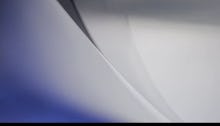 Remember those reports of Apple's iPhone 6 bending? Well in the future, smartphones will bend on purpose. 
Glassmaker Schott is working on glass that's super thin, strong and ultra-flexible, according to the MIT Technology Review. The glass is already being used as a fingerprint reader on the LeTV smartphone. 
To make glass that flexes but doesn't snap, scientists had make sure the glass was strong. They used a process called ion exchange, which is the same method glass manufacturer Corning uses to make Gorilla Glass — a common material on smartphones. But Schott's glass is thinner: as slim as 25 micrometers.
Corning Glass has a competing glass product called Willow Glass, but at it's thinnest it's still 100 micrometers — about as slender as a sheet of paper. That's because creating fine, pliant glass through compression is really difficult. At Schott, hot liquid glass is compressed with rollers and then put in a bath of molten potassium, which chemically squeezes the glass flat, giving it more strength. The difficulty is in moderating this process, because the glass at this thinness is more prone to breaking. 
But Schott's early success with the form bodes well for future phones that fold, and it could introduce entirely new forms of devices. Now that this kind of glass exists, it's up to handset manufacturers to determine how it will be used.