When Is 'House of Cards' Season 4 on Netflix? Prepare to Abandon Your Social Life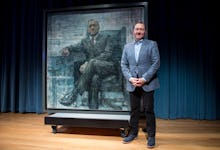 Leigh Vogel/Getty Images
"You have no idea what it means to have nothing," is Frank Underwood's opening line in the series' official trailer, and while it certainly applies to the conflict with his wife, Claire, House of Cards fans know exactly how it feels. The majority of viewers have had to wait nearly a year after binge-watching the previous season on Netflix — a grueling ordeal revealing the virtue of extreme patience. 
Thankfully, though, House of Cards' fourth season will be available to stream Friday; we'll finally be able to learn the outcome of Claire's declaration to divorce Frank at the end of season three. Most importantly, we can now plan ahead of time to abandon our social lives and sift through season four of the political drama. 
Read more: 'House of Cards' Premiere Spoilers: Get Ready for Another Term With President Underwood 
If the trailer is any indication, Frank's hopes for a re-election are, at the very least, an uphill battle. It certainly doesn't help that he and Claire are now adversaries — the majority of the series effectively demonstrated the lengths to which both would go for the sake of political ascension. 
Naturally, other commonplace factors in the series are sure to be involved, such as the ongoing drama of Congress and foreign political adversaries like Prime Minister Viktor Petrov (in other words, fictional Vladimir Putin). Check out the official trailer below, and be sure to save this coming weekend for the Underwoods.