4 Best Apps to Help You Remember Your Passwords (and Keep Them Safe)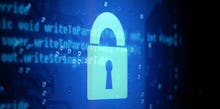 Jisc
Trying to remember all your passwords has become quite the burden. It seems like every other day, you're prompted to change a password for a website or device, but the subsequent combination needs to include yet another capitalized letter, number or special character. These securities measures can get so thorough and incessant, not even you can gain access to your own account. 
Fortunately, there's an app for it! Though there are free options, they normally don't have the same comprehensive suite of security features and functionality. Furthermore, not all password management apps are created equal, but many are exorbitantly priced. Here are the four best apps for password storage and management.
Read more: 10 Best Apps for Productivity You Can Use on Your Smartphone so You Can Never Stop Working
PCMag praised the app for its sync compatibility across Windows, Mac and Android operating systems, as well as its numerous features like "unlimited secure sharing and password inheritance" and the ability to track a stolen device installed with the app. However, in order to take advantage of all the features, including some of the two-step authentication options, you'll have to pay a yearly premium of $39.
PCMag praised the app for its "automated password change for 500 sites" and "advanced form-filling" capabilities when using a browser. The app was also lauded for its "slicker, more attractive and easier to use" interface. Similar to LogmeOnce, you'll have to pay $40 in order to take advantage of all the app's features.
In a market filled with apps asking for $20+ premiums, LastPass seems like a steal with its $12 price tag, and it doesn't skimp on the features. PCMag liked the app's "powerful multi-factor authentication" as well as its ability to sync passwords on all of your devices.
StickyPassword is noteworthy for its "no-cloud Wi-Fi sync" capability, as well as its "biometric authentication" through fingerprint. For the philanthropists: PCMag noted that a portion of all sales goes towards protecting endangered manatees in Florida (the app's parent company, Lamantine Software, is named after the French word for manatee). At $20, StickyPassword is also a nice mid-range option.