Alabama Police Shooting: Officer Aaron Smith to Face Murder Charges for Death of Greg Gunn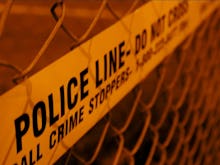 A police officer who shot and killed an unarmed man on Thursday in Montgomery, Alabama will face murder charges, a prosecutor announced Wednesday, the Associated Press reported. Officer Aaron Smith is white and the victim, 58-year-old Greg Gunn, was black, leading many to suspect the shooting may have been racially motivated. A warrant was issued for Smith's arrest and he was in custody Wednesday, Montgomery County District Attorney Daryl Bailey said. 
Gunn was fatally shot early Thursday morning while walking to his mother's home in Mobile Heights. Smith later told law enforcement he thought Gunn looked "suspicious," according to the Washington Post.
"I know he was racially profiled," Gunn's brother, Franklin Gunn, told the Post Tuesday. "He was black. That was the only thing suspicious about him."