Your iPhone Might Soon Remind You That Your Boss Is Watching You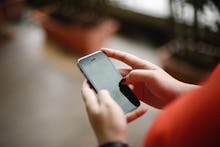 Apple's next operating system may remind you that your boss is watching you.
Reddit user MaGNeTiX says Apple's iOS 9 beta notifies you when your iPhone is being monitored by your company. The user posted a screen shot of the image with a highlighted message from the phone, "Your device is being managed by your organization."
MaGNeTiX notes the operating system will only alert users if the phone is being "supervised" through Apple's Device Enrollment Program or through device management app Configurator 2. The pop-up message won't appear if the phone is "unsupervised" or connected to another mobile device management system, according to MaGNeTiX. Apple further clarified to Mic that employers can't actually access the phone's location unless it's in "lost mode" — so no need to worry that your boss is spying. 
The feature comes as Apple is bearing down in its fight against the FBI over user privacy. The company is appealing a court order that would force it to create software to override some of its security protections. This is part of an effort to help the law enforcement agency extract data from the iPhone of a suspect allegedly implicated in the killing of 14 people in San Bernardino, California. 
March 3, 2016, 5:15 p.m.: This story has been updated with a response from Apple.  
h/t the Verge