Match.com Rapist Jason Lawrance Convicted of Attacking Women He Met on Dating Site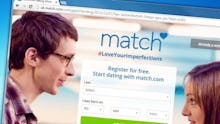 A U.K. man was convicted of life in prison on Thursday after being convicted on "five counts of rape, one count of attempted rape and one count of sexual assault," according to the BBC. Jason Lawrance, of Hampshire, U.K., used profiles on the dating site Match.com to meet the women he attacked.
Read: At Stanford, Students Wage Fierce Battle Over Campus Sexual Assault
"I am compelled to the dreadful conclusion that you enjoyed raping women," Derby Crown Court Judge Gregory Dickinson said during sentencing, "After these terrible crimes you acted as if nothing had happened ... Given the chance you will rape again. I do not know when it may be safe to release you into the community."
Lawrance used two separate online profiles to meet the women he attacked, reports the BBC. Local police first began investigating him in 2014 after a woman called to report that her friend had been raped — and they discovered a pattern that went back at least as far as June 2011.
Lawrance contacted "several thousand" women through his profiles, the BBC reports, which were listed without photos. Many of the women he contacted were "divorced or widowed."
In 2013 he sent one of his victims a text message that read, "I was disgusted with myself for hurting you. I am so sorry. I am too rough for you xxx xx."
Some of the attacks happened only months after Lawrance married his wife, whom he also met on Match.com, reported the BBC. His profiles on the site remained active even after four victims reported him to Match.com.