Bobbi Kristina Brown Death: Autopsy Report to Be Released, Georgia Judge Rules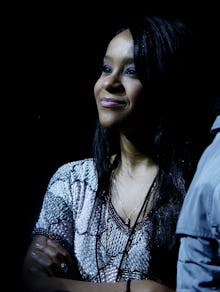 An Atlanta judge ruled to unseal Bobbi Kristina Brown's autopsy records, the Associated Press reported Thursday. The 22-year-old daughter of Whitney Houston and Bobby Brown was found unresponsive in her bathtub in January 2015, and later passed away while in hospice care.
The autopsy report was sealed in September, following Brown's death on July 26. Brown was initially discovered unconscious in her suburban Atlanta home, in a very similar situation to the way her mother was found in 2012. 
Unsealing the autopsy will allow the media to see Brown's official cause of death and possibly provide answers as to whether the singer's daughter was using substances at the time of her collapse in the bathtub. 
Read more: Bobbi Kristina Brown, Daughter of Late Whitney Houston, Dies at 22
While reports indicated Houston was abusing drugs at the time of her death, it remains unclear exactly why Brown fell unconscious. 
"She is finally at peace in the arms of God, we want to again thank everyone for their tremendous amount of love and support during these last few months," the Houston family said of Brown's death in a statement provided to Entertainment Weekly.