5 Black Independent Films You Should Definitely Watch on Netflix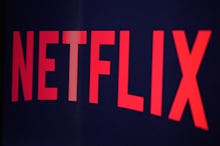 Pascal Le Segretain/Getty Images
The streaming service Netflix has hundreds of movies available online, and that list becomes even longer when you include the hidden movie titles. With over 75 million subscribers, Netflix is one of the most prominent online services to date.
However, the number of films written or directed by black people aren't as plentiful. Here's a list of five independent films by black directors or writers that are available on Netflix. 
Read more: How Does Netflix Pay Studios? What the Streaming Giant Does to Obtain Content
Dope
Following the life of young black high school senior named Malcolm Adekanbi, played by Shameik Moore, Dope was directed by Nigerian-American Hollywood film director Rick Famuyiwa. Famuyiwa also directed classic black films The Wood and Brown Sugar. Dope was a success at the 2015 Sundance Film Festival, with a U.S. dramatic special jury award for excellence in editing.
"In the tough neighborhood of the Bottoms, high school senior Malcolm sports his own funky style while working hard to gain admission to a top college," the Netflix summary states. "But his clean-cut perspective take[s] an unexpected turn when a local drug dealer befriends him."
Lila & Eve
Lila & Eve, directed by Charles Stone III, is about two mothers, played by Viola Davis and Jennifer Lopez, who vow to take matters into their own hands after their children were gunned down in a drive-by shooting. Stone, who has also directed the films Drumline and Paid in Full, recognizes the importance in telling the stories of people of color. 
"I just feel like I have an obligation to put out great stories with people of color because there just aren't a lot of them," Stone said in an interview with IGN in 2004. "A lot of people would agree and some of them would not agree, but there are a great deal of opportunities that you see in film with people of color in general, but the good ones are few and far between."
The Netflix summary reads: "Two mothers each lost a child to a murderer on the same day. After meeting at a support group, the women join forces to conduct their own investigation of the crimes when law enforcement authorities fail to vigorously pursue either case."
Beyond The Lights
Directed and written by Gina Prince-Bythewood, Beyond The Lights is a romantic drama starring Gugu Mbatha-Raw and Nate Parker. When the film was added to the Netflix category, Prince-Bythewood was outspoken about her film being "lumped together with other black films only", according to Shadow and Act, an independent film blog. 
"Unprepared for the demands of fame and the conflicts that success generates, rising musical star Noni Jean finds herself in a moment of suicidal despair -- until she's rescued by a young policeman who's destined to become her lover," according to Netflix.
Middle of Nowhere
Starring Emayatzy Corinealdi, Omari Hardwick and David Oyelowo, Middle of Nowhere was director Ava DuVernay's second feature film. DuVernay won the best director prize for the film at the 2012 Sundance Film Festival. DuVernay also directed Selma, the 2014 retelling of the 1965 Selma to Montgomery voting rights marches.
"My course is really simple: I want to make films whenever I want to. It's really easy. I just want to continue to tell stories and I want to help other people tell their stories. It's not, 'I want to win this award.' It's not, 'I want this certain amount of money.' It's not 'I want to work with this actor,'" the California-born director told MSNBC. "A lot of times, people say, 'What's your dream film to make?' I don't have one. I just want to make films all the time whenever I want. I'm just trying to keep my job. You know what I mean? And that in and of itself is a struggle because there's no easy place for us."
The Netflix plot summary reads: "After her husband is sent to prison for eight years, medical student Ruby shelves her studies to focus on her partner's welfare as he serves his time."
Fruitvale Station
Directed by Creed's Ryan Coogler, Fruitvale Station is based on the final moments of Oscar Grant III, a 22-year-old black father who was fatally shot by a San Francisco transit officer on New Year's Day in 2009. "This dramatic rendering of a real-life tragedy recounts the final hours of Oscar Grant, shot by San Francisco transit police on New Year's Day, 2009," according to Netflix. "In portraying the energy Oscar brought to life, the film mourns the tragic loss of a unique soul." The film stars Michael B. Jordan as Grant. 
Coogler is Marvel Studios first black filmmaker, as the 29-year-old director will be at the helm for the 2018 superhero movie Black Panther.