'Game of Thrones' Season 6 is Coming Soon — Here's What We Know So Far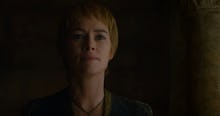 YouTube
As if we needed more reasons to be excited for the upcoming season of Game of Thrones, the first trailer dropped Tuesday to point to even more new developments. The sixth season is poised to surpass the narratives presented the first five books in George R.R. Martin's A Song of Ice and Fire novels. Yes, the HBO series is venturing into wholly new territory for the very first time, and with it, added intrigue as to what might happen next in Westeros. 
The show has kept the new season very much under wraps — even the set photos and trailers are admittedly vague. However, there's certainly enough to go off of to explain some facets of season six (though we can't promise the fate of Jon Snow), including who might be joining the enormous cast. 
(Editor's note: Spoilers ahead for both the books and TV series.)
Read more: 'Game of Thrones' Finally Released a Full Season 6 Trailer — Here Are the Biggest Moments
Kit Harington's coming back, but he said Jon Snow is still dead. Fans have, understandably, posited their own theories on how everyone's favorite Northern bastard can return to the series after being stabbed to death by members of the Night's Watch in the season five finale. The one with the most merit is the notion that Melisandre (Carice van Houten) will bring Jon back to life, as other followers of the Lord of Light have been able to do in the series. 
However, Harington has confirmed that Jon is returning to the show — with a catch: he's coming back to act out his dead body. "I filmed some scenes of me being dead," Harington said in an interview with Time Out London.
It does not take away from the fact that speculation over his return to the show as a living person, all the more amplified with set photos leaking out of a very much alive Jon (unless he's a well-groomed White Walker). 
We're getting more of the Greyjoys. Apparently "We Do Not Sow" also means "We will not be on the show." The Greyjoys, sans the Theon/Reek (Alfie Allen) combination, have been notably absent for the majority of the series. Even Theon's father, Balon (Patrick Malahide), is still alive in the series' narrative, even though he's killed in the books at around the same time as Robb Stark (Richard Madden) and Joffrey Baratheon (Jack Gleeson). 
However, this season we'll be introduced to Theon's uncle, Euron, who will be played by Pilou Asbaek. It's likely this will mean the end of Balon, as Euron doesn't appear in the novels until shortly after Balon's untimely death (though the circumstances around said death are suspect). 
Moreover, a scene involving the entire Greyjoy family (including Theon) was reportedly seen filming in Ballintoy, Northern Ireland. It could be a gathering to decide who the next leader of the Ironborn will be — again, assuming Balon does in fact die. 
Bran will be back. Bran Stark (Isaac Hempstead Wright) — and Hodor (Kristian Nairn) — were offscreen for all of season five, after finally arriving at the location of the mysterious, wizard-like Three-Eyed Raven. Bran is, however, back for season six, and the Three-Eyed Raven will be played by Max von Sydow. 
Not much is known about Bran's role in the upcoming season, as the storyline has already passed Martin's books. However, it can be presumed he'll enhance his already impressive warging abilities, which has seen him take over his Direwolf Summer, and even Hodor on more than one occasion. 
From the set photos released, Bran is seen alongside the Three-Eyed Raven. It looks like Bran is standing upright, which suggests he could be in a vision, as he's not been able to use his legs since the series pilot. 
The R+L=J theory could be confirmed. This season had some of their scenes filmed in Spain, and specifically at Castillo de Zafra. If the location doesn't ring a bell, fans have noted that it bears a strikingly similar resemblance to the Tower of Joy — where Lyanna Stark was found in a "bed of blood" by her brother Ned. 
The prevailing and widely popular fan theory stipulates that the "bed of blood" can be interpreted as childbirth. Lyanna's final words to her brother were "Promise me, Ned," which has been interpreted by fans as a pledge to keep her son a secret from her to-be husband, Robert Baratheon. The son, whose father was Prince Rhaegar Targaryen, is believed to be Jon Snow (hence the abbreviated name R+L=J). 
The theory has several moving parts, but it holds up quite well, and we could finally have the definitive answer to Jon Snow's patronage, whether he comes back or not. A comprehensive explainer into the theory was put together by Youtuber Alt Shift X:
We have a full length trailer now, thank God. The teasers HBO sent out before Tuesday were vague, even for Game of Thrones' standards. However, impatient fans were rewarded with an official trailer, chock-full of new clips, set pieces and dialogue — and naturally, new questions and theories. 
The trailer, which has already set an HBO record with 30 million views in less than a day, can be viewed as many times as you want below. No judgment.