Tinder Has Added an STD Testing Locator Feature — Here's How to Find It in the App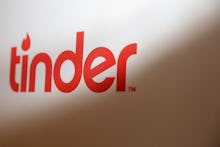 In January, the oft-dubbed "hook-up" app Tinder finally added sexually transmitted infection testing location information after facing publicly criticism via billboards by the Los Angeles-based advocacy group the AIDS Healthcare Foundation, according to NBC. 
But the information remains well-hidden, and the STI locator can only be accessed through the mobile app by clicking on "Help & Support," which transfers users to a Tinder web page. At the bottom of the webpage is a Health section with a link to Healthvana, a third-party STI testing location app. 
In 2014, the U.S. Center for Disease Control and Prevention released a report estimating that there are 20 million new STI cases each year, primarily among those between 15 and 24 years old, according to USA Today. In particular, the rates of STIs are growing faster among young adults than among the rest of the population, according to CNN. 
Read more: This Is Why Men Outnumber Women Two-to-One on Tinder
In turn, many equate these rapidly increasing rates to the equally rapid growth of dating app usage. In August, Tinder claimed to have made 8 billion connections, according to a post on Twitter. 
"Mobile dating apps are rapidly altering the sexual landscape by making casual sex as easily available as ordering a pizza," AHF Senior Director of Public Health Whitney Engeran-Cordova said in a statement, according to Newsweek. 
Tinder has a Health Safety page on its website, in which it discusses protection and vaccination. Unfortunately, however, few Tinder users are likely to venture to the website to see it. 
"An important aspect of any healthy relationship — whether formed on Tinder or otherwise — is ensuring sexual health and safety," Tinder said in a statement, according to NBC. "While the CDC, who conducted the largest and most credible study on the topic, has never identified any connection that supports the idea that Tinder usage correlates with, let alone causes, an increase in STDs, we're of course in favor of organizations that provide public education resources on the topic."