8 Athletes Who Are Open About Smoking Marijuana — Despite the Consequences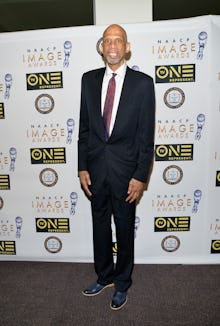 Putting athletes and drugs in the same sentence is understandably a point of condemnation (sorry, Peyton Manning). However, in the majority of these cases the drugs in question are a performance enhancer, the most common being steroids. Another common — yet non-performance enhancing — drug a lot of athletes over the years have used is marijuana. 
Some of the athletes have been penalized for their actions — others have since retired and are more open about weed. These eight athletes have all smoked pot, and as you will see, the drug will puff, puff pass over to a lot of different sports. 
Read more: Should You Smoke Marijuana After a Workout? Weed May Help You Recover, Perform Better
Ricky Williams: The NFL running back had a controversial career, which started with an early retirement in 2004 after testing positive for marijuana and facing a $650,000 fine from the league. He was reinstated in 2007, before retiring definitively in 2012. However, Williams has been a marijuana advocate since his controversial league exit and has said he believes the drug would be beneficial for NFL players, who deal with a plethora of painful injuries from the violent sport. 
"One of the ways I took care of myself was using cannabis," Williams said in February at an NFL panel at the 2016 High Times SoCal Medical Cannabis Cup, according to CBS Sports. "I'd go see the doctor, he'd wiggle my knee around and say here and give me some anti-inflammatories, some pain pills, and say, 'Just try to rest.' That's it. I think there's a better way."
ESPN's 30 for 30 series also documented Williams' initial NFL retirement and the backlashed he received. You can check out the trailer for "Run Ricky Run" below. 
Michael Phelps: In what could be the most famous bong rip in our country's history, Olympic swimmer Michael Phelps was photographed taking a huge hit — which he admitted to doing after the photo hit mainstream media — and was subsequently suspended from competition for three months. In a statement, Phelps said the action was "regrettable and demonstrated bad judgment," and he has since returned to his Olympic form after the fact.
Phelps is best known for his impressive run at the 2008 Olympics in Beijing, in which the swimmer broke the record for gold medals for a single tournament with eight. 
James Hunt: The late Formula One driver sounds like something out of a movie — he was an open party animal who engaged with weed, cocaine and supposedly 33 flight attendants in the span of two weeks. Director Ron Howard thought the same thing, and created a biopic on the rivalry between the charismatic Hunt and his even-keeled F1 rival, Niki Lauda. 
Rush was well received by critics, who praised the film's depiction of the rivalry between the polar-opposite drivers. "In another movie, either of these men — the arrogant hunk, the frozen robot — might have been our villain," Rafer Guzman wrote for Newsday. "But screenwriter Peter Morgan has a deeper insight." 
Tim Lincecum: If the nickname and once-wickedly long hair wasn't an indication that former Cy Young winner Tim Lincecum likes pot, he was also charged with a misdemeanor for marijuana possession in 2009. "The Freak" — yes, that's his actual nickname — has regressed in recent seasons after his All-Star form, but that certainly can't be blamed on any marijuana use. He also loves playing FIFA — but we can't pin that down to anything, either. 
Randy Moss: Few athletes have gone on the record about extensive marijuana use — especially when they're still in the prime of their careers. Randy Moss, however, is a notable exception. The now-retired receiver sat down for an interview on HBO's Real Sports with Bryant Gumbel in 2005, in which he admitted to using marijuana since he began his NFL career in 1998. 
"Hopefully ... I won't get into any trouble by the NFL by saying that, you know," Moss said, according to ESPN. "I have had fun throughout my years and, you know, predominantly in the offseason." 
Moss' agent has since refuted the claims made by Moss on the program, saying HBO had intentionally misconstrued what the wide receiver was saying. However, it's still one of the most candid confessions about weed by an athlete to date — especially from one of the best wide receivers in NFL history. 
Kareem Abdul-Jabbar: The NBA player with the most points in the league's history was also caught with marijuana on more than one occasion, not that it matters at this point. Nowadays, Abdul-Jabbar is still smoking pot, though he does it with a prescription for nagging migraines.  
We can't fault Abdul-Jabbar for the prescription — especially because he likely caused a slew of migraines from opposing NBA coaches, who couldn't figure out how to stop his signature skyhook.
Josh Gordon: Unfortunately, Josh Gordon's NFL career has taken an intense downward spiral since leading the league in receiving yards in 2013 (this, despite missing two games) — and it's attributed to his marijuana use. Gordon was suspended for an entire year in 2015 for repeated offenses of its substance-abuse policy, which includes weed. 
Gordon still has time to retool his once-promising NFL career, but he needs help. While the league rule against marijuana use is controversial, he needs to stay on the field. The only way he can do so, is if he kicks the habit — at least for now. 
"We can pretend that Gordon only has himself to blame, and if this was his first transgression perhaps that would be true," Mike Foss wrote for USA Today. "But we are witnessing a pattern of addiction. We are watching the downward spiral of a person who isn't able to help himself." 
Nick Diaz: If you think Gordon had it bad with a one-year pot-related suspension, well, enter UFC fighter Nick Diaz and his whopping five-year ban in September 2015 from the sport for testing positive for marijuana. He was previously suspended in 2012 — though he said he uses medical marijuana to combat his ADHD, which he's legally allowed to do in California. 
Sadly, the suspension likely ends Diaz' fighting career — as he'll be passed his fighting prime by the time the suspension is levied. It's another sign that sports organizations mandate the same punitive repercussions for marijuana as a performance-enhancer, which has been met with its own criticism. 
"Particularly sports in which athletes receive cranial and bodily impact should consider the neuroprotectice, analgesic, anti-inflammatory, and pain-relieving qualities of cannabis, keep them healthier for longer," Abdullah Saeed wrote for the Guardian. "Instead, an outdated form of thinking prevails, and guys like Nick Diaz have to serve as examples."