Would You Pay $11,000 For a Two-Inch Penis Implant?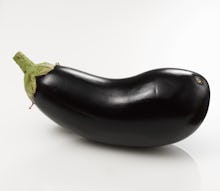 In the illustrious academic field of dickology, it is a fact that some men are born with Hebrew National Jumbo Beef Frankfurters dangling between their legs, while others are more modestly equipped with, IDK, Hillshire Farms Lit'l Smokies.
But what happens when a man refuses to accept the eenie weenie God gave him? Well, if he's anything like 35-year-old New York man Jason (just Jason), who recently shared his penile expansion journey with the New York Post, he just might pay $11,000 for two extra inches.
Only $5,500 per inch? What a deal!
Jason told the Post that he finally got fed up with his small dick back in 2014, after his fiancée of six years admitted that the prospect of spending the rest of her life with a three-inch ding dong was too heavy a burden to bear. So they broke up. In the aftermath of heartbreak, Jason stumbled upon the internet home of James Elist, a California surgeon who was ultimately able to give him a two-inch silicone implant (like what's in breast implants, but firmer).
"[The silicone] gets inserted into the member via a small incision in the groin and the girth immediately increases by about 2 inches," Elist told the Post. "Same with the length. If you were 3 inches flaccid and 5 inches erect, 3 goes to 5 and 5 goes to 6 on average."
This drastic procedure is just one of many (frankly, potentially risky) options for men who want a longer schlong(er), as the penis enlargement industry has existed for years and is overflowing with alternative pills and pumps and implants for men to choose from.
But Jason was ultimately very pleased with his choice to go under the knife, saying that it "changed his life" and even reporting that he was having mutually satisfying sex two months after the procedure.
Is it unfortunate that Jason had to take such drastic measures to feel like his dick was good enough to attract a female partner? Yes. Do some studies indicate that the majority of straight women prefer a meat whistle that's at least slightly above average? Also yes. That said, other studies have indicated that the majority of women actually don't care that much about penis size, so the medical community has yet to reach a firm consensus on this very difficult (some might say rock-hard) question. 
Ultimately, though, it's safe to say that the fraught relationship between a man's penis size and his feelings of self-worth isn't one that can be solved by tacking an extra inch or two onto your member. But here's hoping Jason is enjoying his brand-new ding-dong.  
h/t New York Post