Harry Styles to Appear in World War II Drama 'Dunkirk' — and Fans Are Losing Their Minds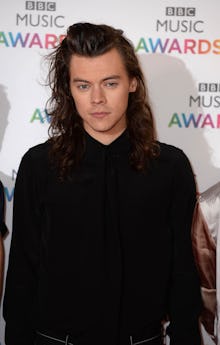 Add acting to the list of things One Direction member Harry Styles can do, apparently. Styles will be joining director Christopher Nolan — best known for The Dark Knight trilogy, Inception and Interstellar — for his upcoming World War II drama, Dunkirk. While it is unclear how big of a role Styles will have in the film, he'll be joining a slew of talented actors already set to appear in the film, including Oscar winner Mark Rylance in addition to Oscar nominees Tom Hardy and Kenneth Branagh.  
Dunkirk, which will hit theaters in July 2017, is based on the British military evacuation from the titular French city of Dunkirk in 1940. According to Variety, the British fleet that went to the city saved "some 330,000" soldiers. 
Read more: Rumor of One Direction Splitting Up for Good Had Fans Freaking Out on Twitter
Styles had previously been rumored to appear in the second season of Scream Queens, though it has yet to be officially confirmed by the show's cocreator, Ryan Murphy. 
One Direction fans on Twitter, meanwhile, were surprised but excited at the thought of the band's singer making his big screen debut in an acting role in the period piece (and the thought of Styles potentially cutting his hair for the role). 
h/t Variety