STD Testing: Here Are the Services Planned Parenthood Has to Offer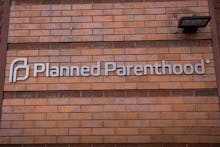 Getting tested for a sexually transmitted infection is never a bad idea if you're sexually active. While you should definitely get tested if you notice symptoms, STIs don't always cause symptoms. Planned Parenthood states it takes most insurance plans and offers low-cost to no-cost testing depending on need. 
Read more: 7 Planned Parenthood Services You Didn't Know Were Available — That Aren't Abortions
All Planned Parenthood centers do STI testing. To find the nearest location, enter your zip code or state here. The site recommends calling Planned Parenthood to find out if you qualify for a fee-waiver, but here's a list of payment options as well.
Planned Parenthood offers online STI testing in California, Minnesota, Washington and Idaho. The center will send you an at-home STI testing kit that tests for chlamydia and gonorrhea. 
Check out Planned Parenthood's STI page to learn about different types of STIs and safe sex.