Is Banks Working With Miguel? What We Know About Her New Album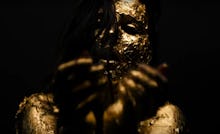 Jillian Rose Banks, better known as Banks, is a singer-songwriter from Orange County, California. Despite her sunny origins, her music is marked by dark tones and smoldering vocals. Banks released two EPs in 2013, London and Fall Over, before releasing her full-length debut LP, Goddess, in 2014. While she has kept herself busy, opening for the Weeknd's Madness tour in 2015, news of a follow up was scant until earlier in 2016, when she released a teaser mentioning a new album.
Read more: Miguel's Grammy Performance Made a Case for Why He's Vital to the Future of R&B
"I feel like this album, I'm hiding less. That's like a new thing for me: to be seen," Banks said. She annotates the clip with a simple "B2," perhaps cluing us in on the title of her forthcoming album. "Better," the hype single Banks released back November 2015, in anticipation for her tour with the Weeknd, can be heard in the background of the teaser.
Soon after releasing the teaser, she posted a photo of herself with R&B singer Miguel on Instagram, saying, "If you look through the forest u may spot two animals."
Miguel would go on to post a corresponding photo on his account, where he said, "writing w[ith] this wild one" and hinted at a potential collaboration.
In February 2016, Banks posted a clip of what appeared to be a piano-driven rehearsal, singing, "I know I've been away way too long."
Last week, Banks uploaded a photo of herself with Dacoury Natche, better known as DJ Dahi – the producer behind Drake's "Worst Behavior" and Big Sean's "I Don't Fuck With You." The upload was actually a photo of several polaroids, and guitars can be seen in the background. Either way, their appearance together seems to suggest a collaboration is in works.
Finally, last Friday, Banks posted a photo of herself in the studio. "Hi from my favorite home," she said, implying the recording session is in progress.