Here Are the 5 Must-Have iPhone Apps for Runners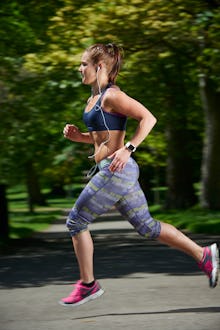 If you're a runner (or, let's be fair, a jogger) there are a ton of iPhone apps to help you get the most out of your run, whether you want to map your route, track your progress or complete challenges. Here are some of the highest-rated running apps available for the iPhone.
Read more: Here's How Wearable Health Tech Could Save Us Time and Money
Made by fitness gear company Under Armour, this app has a bunch of features for runners, including GPS tracking your route and logging your distance and calories burned.
Runkeeper not only tracks your route, it's also integrated with Spotify so you can listen to your favorite playlist while you run. Runkeeper also gives you audio updates while you run.
Get Running bills itself as a "couch to 5K" app — as in, it will slowly ease you into running, from the couch to completing a 5K race. It's like having a running coach in your pocket... if you could just turn off your running coach.
According to the app, Runcoach uses "a proven methodology" to help you plan your runs. It also adapts and adjusts as you run.
Runtastic offers tools to "analyze every detail of your workout," including giving you a weekly fitness reports... if you buy the premium version, that is.