California's New Weed-Infused Vodka Tastes Just Like Pot, But Won't Get You Nearly as High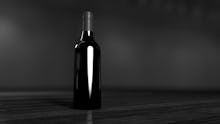 You can really infuse just about anything into vodka: Skittles, fruits, vegetables, coffee and pickles are just a few options. Even bacon is a possible vodka infusion — which, as much as anyone loves bacon, sounds absolutely dreadful in a chocolate bacon martini. Now, Humboldt Distillery, located in Northern California, is taking the vodka-infusion game a step further with its product Humboldt's Finest, a cannabis-infused vodka with that same taste many Californians might recognize: marijuana. 
Humboldt's Finest won't get you high, but it could get you decently drunk, as it's 40% alcohol. Though you probably won't be getting crossfaded, distillery owner Abe Stevens wasn't looking to get his customers stoned — he simply wanted to provide that fresh herb consumers have been demanding in his neighborhood for some time, according to a local news report. 
Read more: Here's How Smoking Weed Will Affect Your Sleep
"Humboldt's Finest doesn't have the THC that you'd find in marijuana, so it's not going to get anyone in trouble with the law," Stevens told KTVU. "It does, however, retain an herbal and aromatic quality reminiscent of fresh cannabis, and we've found it works very well in place of gin, giving classic cocktails a fresh new spin."
While stoners have certainly known about the art of cannabis infusion for quite some time, from their vodkas to their teas, a distillery beginning to produce a marijuana infusion for the masses could be the first step in a long (and twisted) road toward merging the alcohol and marijuana industries in America.
"As the vodka has grown in popularity I've found more and more consumers asking us to add some of the 'local flavor' to our alcohol," Stevens told KTVU. "That obviously wouldn't be legal for us to do, but I couldn't ignore the consumer demand." According to KTVU, Stevens "said his solution was to come up with a product that captures a bit of the character of the Humboldt area 'without breaking any laws.'"