Marijuana Legalization Pennsylvania 2016: Will State Legalize Medical Cannabis?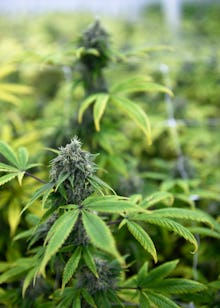 Medical marijuana supporters in Pennsylvania cried happy tears Wednesday when the House passed a medical marijuana bill, Senate Bill 3, with an overwhelming 149-43 voting support in the legislature, ABC27 reported. 
"I am actually a little numb right now. I can't believe it finally happened after all this time," Pennsylvania resident Cara Salemme, whose son suffers from seizures, told local news station ABC27.
Read more: 5 Substances That Are Far More Addictive Than Marijuana — That Are Legal
"We are very happy," Latrisha Bentch, whose daughter also suffers from seizures, told ABC27. "We are just thrilled with the House of Representatives right now. This is what we wanted for 10 months now."
Though a milestone for legalizing medical marijuana, Wednesday's decision didn't make it legal. The bill will now be returned to the Senate, which voted in support of the bill 40-7 in May, for another vote Monday, local news station FOX43 reported.
Pennsylvania Gov. Tom Wolf has said he'll sign the bill if and when it reaches him. "I applaud the Pennsylvania House for passing legislation to legalize medical marijuana, and I look forward to the Senate sending the bill to my desk," Wolf said in a statement, according to FOX43. "We will finally provide the essential help needed by patients suffering from seizures, cancer and other illnesses."
Even Republican representatives, who tend to oppose legalizing marijuana, are behind the cause. "If there is even an inkling that this can help just one child or one adult or ease a little pain for somebody who in the world am I as a legislator to tell them no," Rep. Dan Moul of Adams County told ABC27. "It is a historic day here in Pennsylvania. There is no question about it."