Here's How to See What Your First Tweet Ever Was to Celebrate Twitter's 10th Anniversary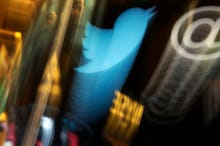 Like your first Facebook status update, the initial tweet you send out to the world is an informal introduction to the new platform. Now, you might not think about it much, but on Twitter's tenth anniversary, the site's discovery feature will allow you to check out your first tweet on the site — as well as that of anybody whose handle you enter into it. 
Read more: Twitter Turns 10: Relive the Last Decade of World Events in This Celebratory Video
You can access the feature for yourself — and perhaps friends, colleagues, celebrities and politicians — here. 
Unsurprisingly, a lot of celebrities and politicians have standard Twitter introductions (along the lines of "hooray, this is my first tweet"), though there are a few notable exceptions: