10 of the Worst Tinder Conversations. Ever.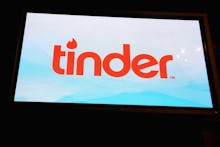 Tinder, a dating app popular with college students, can sometimes be a nightmare for some people looking for love. Elan Gale, a producer on The Bachelor, started the Instagram account Tinder Nightmares to document some of the worst Tinder interactions. 
Here are 10 of the worst Tinder conversations we've seen listed on the Instagram account. We hope it never happens to you.  
Read more: If Your Sims Could Text, These Are the 10 Messages They'd Send You