Lawmakers Are Finally Taking Your Privacy Seriously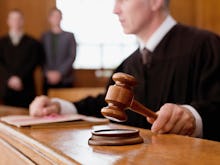 Congress is forming a new working group to tackle legal issues involving encryption and privacy. 
The ensemble includes Jim Sensenbrenner (R-WI), Darrell Issa (R-CA), Zoe Lofgren (D-CA), Suzan DelBene (D-WA), Bill Johnson (R-OH), Adam Kinzinger (R-IL), Yvette Clarke (D-NY) and Joe Kennedy (D-MA). Issa, who, prior to taking public office, founded and led a company that made anti-theft devices for vehicles, issued the following statement:
"In the last few weeks, we've heard a lot of debate over privacy and encryption, security and backdoors. I am honored to be a part of this working group so that lawmakers, on all sides of the issue, can get together to talk about the best path forward to protect the privacy and security of our personal information in the the digital age that is the 21st century." 
The group is forming weeks after the House Judiciary Committee heard from Apple's lawyer Bruce Sewell, security expert Susan Landau, New York District Attorney Cyrus Vance and FBI Director James Comey about encryption, public safety and privacy concerns. During the hearing, both Landau and Sewell called for Congress to create laws that better detail how law enforcement should obtain access to devices and how much companies are required to take on in helping an investigation. 
It seems the Encryption Working Group is here to answer that call. The bipartisan faction will propose legislation and consider the ways in which law enforcement can be supported without degrading encryption and the privacy entitled to all Americans. 
Meanwhile, Senators Richard Burr and Dianne Feinstein have drafted a bill on encryption that, if passed, would require companies to give law enforcement officials access to encrypted data, according to Reuters. The potential legislation, in tandem with the working group, signals that lawmakers are ready to prioritize computer and encryption law, making way for real discussions about what kind of privacy citizens should expect in a digital age.