Disney and Marvel Threaten to Boycott Filming in Georgia If Religious Liberty Bill Passes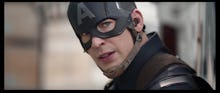 It might not seem like an industry hub at first glance, but Georgia is an enticing place to film due to its generous tax incentives. Even with these financial benefits however, major studios and production companies are threatening to boycott filming in the state if its religious liberty bill is passed. Among those prepared to boycott are Disney, Marvel (a subsidiary of Disney, but features a plethora of high-budget films and TV series in their own right), Viacom and AMC. 
"Disney and Marvel are inclusive companies, and although we have had great experiences filming in Georgia, we will plan to take our business elsewhere should any legislation allowing discriminatory practices be signed into state law," a Disney spokesperson said Wednesday, Variety reported.
Source: ABC News
Most notably, Marvel films such as Ant-Man have been filmed in the state, while Guardians of the Galaxy 2 is in production at Pinewood Studios in Atlanta. Moreover, AMC's highly watched series, The Walking Dead, films in Georgia every year, and have similarly condemned the legislation.
According to ThinkProgress, the anti-gay religious liberty bill in question would "prevent people from having to perform or attend same-sex marriages, permit faith-based groups like churches and religious schools to refuse service and employment to individuals if serving said people violated the group's religious beliefs and allow those same organizations to deny employment to individuals 'whose religious beliefs or practices or lack of either are not in accord with the faith-based organization's sincerely held religious belief.'" 
While a filming production boycott might not seem to be an ominous threat, the Hollywood Reporter notes that film and TV productions — 248 total in 2015 — were responsible for $1.7 billion going directly into Georgia, which generated a record $6 billion in economic impact. 
Read more: Marvel Studios Is Unveiling a New Plan to Bring Women Into STEM
h/t the Hollywood Reporter