Jian Ghomeshi Acquitted of Sexual Assault Charges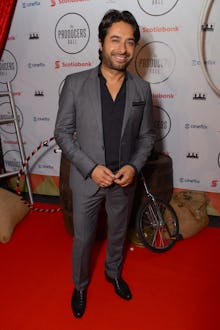 A former Canadian Broadcasting Corporation radio host accused of multiple counts of sexual assault has been acquitted of all charges.
Jian Ghomeshi had pleaded not guilty to a series of charges levied against him by multiple plaintiffs for incidents that allegedly took place in 2002 and 2003, the CBC reported.  
Judge William Horkins issued his decision after a trial in which he chastised Ghomeshi's accusers for what he said were inconsistencies in their stories. 
"Courts must guard against applying false stereotypes concerning the expected conduct of complainants," Horkins wrote, the CBC reported. "The reasonableness of reactive human behavior in the dynamics of a relationship can be variable and unpredictable."  
Additionally, in his ruling, Horkins questioned the credibility of Ghomeshi's accusers and, in one instance, accused them of devising a conspiracy to "sink" Ghomeshi.
The judge's claim that we need to operate from the assumption that not all rape claims are true appears to contradict much of the existing research. A 2005 U.K. study shows that only about 8% of rape allegations are false. Yet what author and law professor Susan Estrich has deemed the "myth of the lying woman" has been perpetuated for decades by some judges and law enforcement officials who have been known to accuse survivors of false reporting or coerce them into recanting testimony.
And for many, the Ghomeshi decision spoke loudly to a judicial system that buys into that myth.