'Lil Kim Season': Rapper Lil Kim to Release New Mixtape on Monday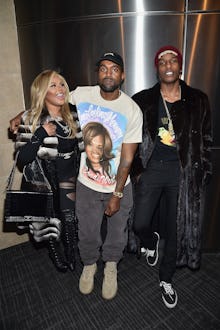 As the BeyHive is abuzz surrounding a possible April 4 deadline for Beyoncé's latest album, including a rumored music video featuring the mothers of Trayvon Martin and Michael Brown, the original Queen Bee, Lil Kim, has announced her official return to the music limelight. Seemingly out of nowhere, Lil Kim is promoting a brand new mixtape titled Lil Kim Season with a fresh release date on Monday. 
Lil Kim's been slowly stepping back onto the scene with a SoundCloud remix to an Omarion hit in December titled "That B*tch" which wasn't nearly as heard as the original. Then came "I Did It For Brooklyn" a few weeks ago, and if you're asking yourself how you haven't heard it yet, here's why. 
Source: Soundcloud
Read more: Beyoncé New Video: Rumors Suggest Mothers of Trayvon Martin, Michael Brown Will Appear
Her remix just over a month ago to Desiigner's "Panda" is admittedly much better than the aforementioned releases. Not only does Lil Kim rep her typical hometown glory and sexually charged lyrics, but she truly comes through with the fire when she spits "I got the ball like a running back/ My nigga OT with a hundred packs/ I hit the mall with a hundred racks/ Two straps like a back pack/ Rolls Royce and a Maybach/ Back to Back like a Drake rap."
Source: Soundcloud
The singer has been teasing the mixtape artwork on Twitter recently, along with a slew of small concert venue announcements and project updates: