Instagram Timeline Update Will Change the Way Your Feed Works, Like It or Not. Here's How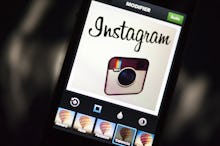 The way the world uses its beloved Instagram will soon change with the impending introduction of a new algorithm. Like Facebook, your feed will no longer be chronologically ordered, but instead take cues from your Insta-habits and behavior — whether or not that includes frequently stalking your ex. 
"Your feed will soon order posts so that you'll see the moments we believe you care about first," an Instagram spokesperson emailed to Bustle. "As we begin, we're focusing on optimizing the order — all the posts will still be there, just in a different order. ... The ordered feed will take into account a number of signals such as likes, comments and searches, as well as the likelihood you'll be interested in the content, the timeliness of the posts and your relationship to the person posting."
Read more: Instagram Finally Revealed the Reason It Banned Nipples — It's Apple
Rumor has it the change will occur on Tuesday, but Instagram has denied that, saying it could take months, according to CBS News. The feature is currently in testing. 
Users are still panicking. To ensure they keep their spots on their beloved followers' feeds, many users are asking followers to turn on push notifications, which would notify followers every time the user posts. They're promoting this loophole with the hashtag #turnmeon, CBS News reported. 
To turn on push notifications for certain accounts, just go to the profile in the app and turn on the post notifications option. 
Meanwhile, a new feature currently being tested on select Instagram accounts is a search bar that allows you to see if someone is specifically following someone else, according to Mashable.