Avicii's 2016 Tour and Performances Will Be His Last, Wants to "Go Out With a Bang"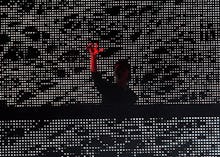 Avicii has announced that his 2016 tour will be his last — and he is stepping away from music entirely after this year. In an announcement on his official website, the Swedish DJ said this year will be his last tour, but he wants to "go out with a bang!"
"My path has been filled with success but it hasn't come without its bumps," he wrote. "I've become an adult while growing as an artist, I've come to know myself better and realize that there's so much I want to do with my life. I have strong interests in different areas but there's so little time to explore them."
Read more: Wireless Festival 2016: Lineup Yet to Be Released and Concertgoers Aren't Pleased
However, he stopped short of saying that he'll never return to music in the future. "One part of me can never say never, I could be back ... but I won't be right back," Avicii wrote. However, with the announcement — and the language that implies he won't return imminently — it's the biggest retirement in the electronic music industry since 2012, when the trio of Steve Angello, Axwell and Sebastian Ingrosso that comprised Swedish House Mafia decided to call it quits as well. 
According to NME, the DJ's final scheduled performance is at the Belfast's Boucher Playing Fields on August 26, in Belfast, Northern Ireland. Avicii is best known for his hit singles "Wake Me Up," "Hey Brother" and "Levels." "Levels" helped elevate his status as an artist in the mainstream space.