Kim Kardashian West Tags a Random Teenager in Her Twitter Posts for This Hilarious Reason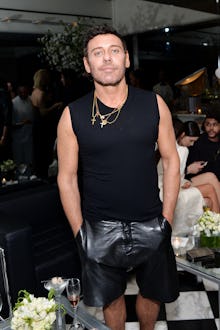 Social media queen Kim Kardashian West is making one teenage boy internet famous — by mistake, according to HelloGiggles. Kardashian West has been mixing up the Twitter handle of her good friend and fashion photographer Mert Alas with a teen of the same name. 
When signing up for Twitter, the teen Alas already took the handle @mertalas, forcing the professional photographer to substitute an uppercase "i" for the lowercase "l" in their shared last name. So while the teen Alas is @mertalas, Kardashian West's good friend is @mertaIas.  
Read more: 14 Kim Kardashian West Instagram Photos That Prove She's the Queen of Social
The accidentally tagged Alas seems to have no problem with being tagged in Kim Kardashian West's photos and tweets either, even responding to the famous reality television star.
The Turkish teen's unintended interactions with the celebrity landed him a spot in his local paper, according to a February tweet. 
Funnily enough, the correct Alas retweeted a picture Kardashian West posted that had the incorrect tag.