Tesla Model 3 Specs You're Going to Want to Know About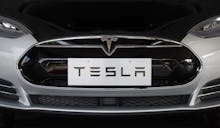 Tesla will unveil Thursday the Model 3, the first car in the electric carmaker's lineup to dip well below $70,000. 
The car will cost $35,000. With federal subsidies, buyers can knock $7,500 off that price, and in certain states additional incentives for electric vehicles will make the car even cheaper. The car will likely be a sedan, though Tesla is keeping much of the design under wraps. During its fourth-quarter earnings call, CEO Elon Musk said the car would compete for buyers in the Audi A4 or BMW 3 Series market. 
The Model 3 is "about 20% lighter than and actually quite a bit less complex to manufacture than the model S," Musk said, emphasizing that this car will be easier to produce. Tesla chief technology officer JB Straubel has also said the Model 3 will have both a new battery architecture and a new software platform, according to Bloomberg. That bit of information is in keeping with the other Tesla models, each of which have their own software.  
The Model 3 will not likely sport as many features as the Model S, though we don't know exactly what Tesla is abandoning in the Model 3. The car is likely to come with autopilot, a feature Musk has been promoting since its launch last October. 
Those interested in purchasing a Model 3 will put down $1,000 to reserve a car starting Thursday at 11:30 p.m. Eastern, when Tesla will officially unveil the vehicle. The company expects to begin production on the car in late 2017.