Michigan Woman Traded Dr Pepper Her Twitter Handle for 41,000 Bottles of Water for Flint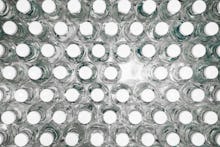 Having what someone else wants can go a long way — especially if it's a major corporation that wants it.
When Michigan resident Diana Hussein made a Twitter account with the handle @DietDrPepper seven years ago, she didn't have any big plans for it. But when the brand asked if Hussein would be willing to surrender it in exchange for free swag, she saw an opportunity in the timing. 
"I wasn't sure what I was going to do at first," Hussein told the Detroit Free Press. "Just about everyone I spoke to told me that I shouldn't just give them the handle. Especially not just for 'swag.'"
Read more: Flint, Michigan Is Charging Its People Over $100 a Month For Poisoned Water
Hussein learned that the Dr Pepper Snapple Group also owned the DeJa Blue water brand and told the company she'd be willing to trade her handle for a donation to Flint, Michigan, to aid in the water crisis. The company's final offer? $5,000 dollars worth of water bottles — or about 41,000 of them.
Hussein's new handle is @heyadiana, through which she continues to spread the word and encourage action.
While calls for Michigan Gov. Rick Snyder to resign persist and new reports reveal the origins of the water contamination, the city's residents are still struggling to find clean water just to drink and bathe in.
"When you hear about what they're having to do right now," Hussein told the Free Press, "it doesn't seem like there could be enough water."