WWE Ditches "Divas" Name, Properly Titles Women's Wrestling as "Women's Championship"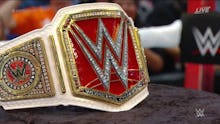 Gone are the days of female wrestlers in the WWE being referred to as "divas." The women's sect of the popular wrestling network will now feature a more proper title: the WWE Women's Championship — a move that many saw as fundamental to their identity as women's wrestlers.
The official title for the WWE women's championship became "Divas" in 2010. Trish Stratus, one of the most beloved women's wrestlers in the history of the WWE, shared her excitement for the switch, as well as the "integrity and credibility of the women's division."
"Go get it girls, this is what you (we) have been fighting for. No matter the outcome, you all will be in the history books for restoring the integrity and credibility of the women's division," Stratus wrote on her website. "The ladies of the Diva's division paved the way for you – this is something I'm sure they would have wanted, but regardless, they fought just as hard and had matches that matter just as much as the ones will moving forward."
"I'm sure each girl is feeling the same magic in the air, the unmistakable support from the WWE Universe and most important ... these ladies are the women's division and together, no matter the outcome, they have already made the women's title mean something again," Stratus wrote.
Amy Dumas, a WWE hall-of-famer better known by her wrestling name, Lita, presented a shiny new Women's Championship belt to several wrestlers onstage Sunday night. "They are so much more than divas in this ring today," Lita said to a cheering crowd. "They are all WWE superstars." 
Three wrestlers are being accredited for the "diva revolution," as the WWE is referring to the name change: Sasha Banks, Becky Lynch and Charlotte. However, as Stratus noted, women have been a compelling force to be reckoned with in the WWE for over 50 years. 
Not to mention, they've been beating their counterparts in the men's championships for quite some time, too 
Read more: A Hulk Hogan "Racial Tirade" Just Got Him Fired From WWE