Woman Creates Tinder to Catch Cheating Husband, Doesn't Have Time for Your Right Swipes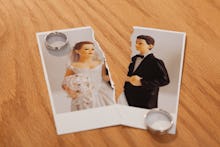 One woman on Tinder is not here for your cheesy pickup lines. She's also not interested in your dick pics. Honestly, she doesn't even want you to swipe right at all.
She just wants to stalk her possibly adulterous husband in peace, OK?
Jenny. Girl. Love you, love your voice, big fan of your work.
But!
How the hell have you not yet discovered the blissful anonymity of a ghost account?