Twitter Is Adding a Message Button to Tweets so Dudes Can Slide Into Your DMs More Easily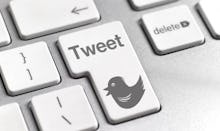 "I'd love to make it easier for creepy dudes to slide into my DMs," said no Twitter user ever. 
And yet Twitter is adding a message button to tweets, the company announced in a blog post today.
The idea seems to be that people will share more content via direct message if there's a button that offers them the chance to do so. Though you've long been able to share a tweet via DM, the company wants to make the action more explicit to drive up your engagement, as Re/code's Peter Kafka recently noted.
Twitter has made plenty of updates to its direct messaging feature over the last several months, adding GIFs, emojis and group messaging capabilities. 
Twitter's recent messaging updates come as the company tries to stoke its stagnant user growth. Messaging on Twitter's platform grew 200% in the second half of 2015, the company said in today's blog post. 
Ask many frequent users what they're really looking for, however, and they'll tell you better tools to fight harassment are a higher priority than any of the bells and whistles Twitter's rolled out recently.