China's "Leftover Women" Speak Out About the Hurtful Label in This Ad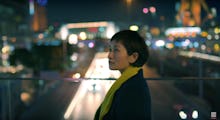 As part of skin care company SK-II's Change Destiny campaign, the brand produced a video that challenges the Chinese notion of "sheng nu" or "leftover women" — a term used to describe unmarried women over the age of 25. 
Since being posted to YouTube on Wednesday, the roughly four-minute long video, which features emotionally charged interviews with young, unmarried women, has been viewed almost half a million times.
Read more: This Thai Commercial for a Skin Lightener Is as Dubious as It Gets
"She's just average looking, not too pretty. That's why she's leftover," a mother says in front of her daughter, who fights back tears. 
"Don't be so cruel to me," one father says to his daughter. 
"If she really can't find the one, it will be a heart disease for me," says another.
The video is intercut with the young women speaking to the camera without their parents in the room. 
"People think that in Chinese society, an unmarried woman is incomplete," says one. "You feel like an outsider"
The women speak of their guilt, and consider out loud whether it's worth settling, but all ultimately decide to retain their agency when it comes to matters of the heart: "I yearn for love. Yes, I want real love," one of the women says. 
The video culminates in a "marriage market," where parents can post the profiles of their single children, including details like profession and salary and whether or not they own a car, in search of partners. That's where the women flip the script.
"There is another term called 'power woman,'" concludes one woman.
It is perhaps worth noting, though, that despite the campaign's attempt to subvert the pressures put on women as they age, SK-II touts an ingredient in its skincare line meant to promote "soft, youthful" skin... so watch the video below with a grain of salt: