A Canadian Ruling Could Have a Huge Effect On Women Who Have Lost Pregnancies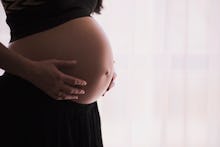 Get the five stories that will challenge you to rethink the world by signing up for MicCheck Daily.
Losing a pregnancy is an incredibly traumatic experience for expectant mothers. It's also one that's shrouded in stigma, as women are discouraged from speaking openly about their experiences. A new ruling from an Ontario tribunal, however, might change that. 
The Human Rights Tribunal in Ontario, Canada, recently ruled that a miscarriage qualifies as a disability, thus making women who have recently lost a pregnancy a protected group under employment law. The ruling could not only have monumental effects for working mothers who have been penalized by their employers for getting pregnant, but also spark a conversation about how women deal with the grief of losing a pregnancy. 
The ruling was prompted by the termination of Winnie Mou, an Ontario native who developed debilitating depression after suffering a miscarriage and the loss of a parent-in-law. She also reportedly had a bad pedestrian accident that left her incapacitated for three weeks. 
Although Mou took two days off and vacation time to deal with both events, she was terminated in February 2014, reportedly over "performance issues." She later filed a wrongful termination suit against her employer, arguing that she had not been fired over performance issues, as they claimed, but because she took time away from work to grieve her pregnancy loss. 
On Mar. 14, adjudicator Jennifer Scott ruled that she considered Mou's miscarriage a "disability," thus rendering her wrongful termination complaint against her employer valid. 
"I acknowledge that a miscarriage may be covered under the ground of sex or as an intersection of sex and disability. It also is not a common ailment, and it is certainly not transitory," Scott wrote in her ruling. "It is clear from the applicant's testimony that she continues to experience significant emotional distress from the miscarriage even today." 
Miscarriage is a fairly common occurrence: According to the American College of Obstetricians and Gynecologists (ACOG), anywhere from 10 to 25% of pregnancies will end in loss. Even high-profile couples like Mark Zuckerberg and Priscilla Chan have dealt with pregnancy loss, yet the condition is nonetheless surrounded by a haze of mystery and stigma, with few couples publicly discussing their experiences. 
Pregnant women are technically protected from wrongful termination under the 1978 United States Pregnancy Discrimination Act, even if they, like Mou, experience complications during their pregnancies. But in practice, it's not uncommon for employers to fire pregnant women, citing unrelated problems like workplace difficulties or performance issues. According to the British Equality and Human Rights Commission, approximately 54,000 women in England are forced out of the workplace as a direct result of becoming pregnant. There's even a website, Pregnant Then Screwed, for mothers to share their stories of losing their jobs after telling their employers they were expecting. 
According to CBC News, however, the decision in Mou's case could very well set a legal precedent for future wrongful termination cases, as well as a symbolic precedent for women outside the country. 
"It should make it easier for the next woman who comes along who feels like an employer has relied on her miscarriage to penalize her in some way," Mou's lawyer Morgan Rowe said. 
h/t CBC News